Lectures
Keynotes vrijdag –
Edwin van Andel – CEO Zerocopter
Eward Driehuis – CRO Securelink
Peter Joosten – Biohacking
Brenno de Winter
Keynote Zaterdag – Daniël Verlaan & Joost Schellevis
Als je met een journalist praat, wordt het dan altijd opgenomen? En wat doet een journalist als je anoniem een datalek meldt? Joost Schellevis (NOS) en Daniël Verlaan (RTL Nieuws) werken nauw samen met hackers om nieuwsverhalen te maken. Op Hacker Hotel vertellen zij welke rol hackers in de journalistiek spelen, hoe journalisten te werk gaan en hoe hackers met journalisten (anoniem) kunnen samenwerken om belangrijke informatie in de publiciteit te krijgen.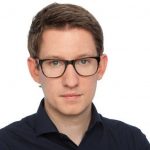 Joost Schellevis (1989) maakt voor de NOS verhalen over technologie, met name over hacking, privacy en aftappen. Eerder werkte hij voor technologiewebsite Tweakers en als freelance ict-journalist. Ook maakt hij een podcast over technologie, Met Nerds Om Tafel, en maakt hij de nieuwsbrief Cybernieuwtjes over hacken en privacy.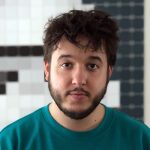 Daniël Verlaan (1989) werkt bij RTL nieuws en doet onderzoek naar de duistere kant van het internet. Hij maakt verhalen over onder andere hackers, cybercrime en het dark web. Hij is ook auteur van Laat Je Niet Hack Maken, een gratis online handleiding om jezelf te beschermen tegen hackers. Eerder werkte hij als freelance techjournalist voor verschillende media.
Opening – Dimitri "Hobbybob" Modderman
Yet another edition of Hackerhotel. During this talk Dimitri will welcome you all.
Want to see last years opening ?
Check it out HERE.
Dimitri is a laser enthousiast building his own lasercutters, laserprojectors and is chairman of the Bitlair hackerspace in Amersfoort. Since 1991 he has organised LAN parties and in 2013 he was Head of LOC (Light Operations Center) at the dutch hackerfestival OHM2013. In 2015,2016 and 2018 Dimitri organised Hackerhotel with an average number of around 100-110 visitors.
SCION and why it matters – Piet de Vaere
The Internet has not been designed for high availability in the face of malicious actions by adversaries. Patches improving security and availability are constrained by the current Internet architecture, business, and legal aspects.
To address these issues, we propose SCION, a next-generation Internet architecture that is secure, available, offers privacy and considers economic and policy issues at the design stage. We have implemented SCION and deployed it worldwide as a global testbed called SCIONLab, which consists of more than 20 collaborators including research institutions, companies and ISPs. Explore today all the desirable properties that the next-generation of Internet provides.
https://www.scion-architecture.net/
About Piet:
Piet grew up in Bruges, Belgium, where he lived until he finished his secondary school (to the rejoice of some teachers). He then moved to the Netherlands (to the regret of his mother), where he acquired a Bachelor of Science in Electrical Engineering form the Delft University of Technology. Not yet feeling like settling down (and chased away by the horrible dutch food), he decided to move to Switzerland and enrol in the Electrical Engineering and Information Technology master at ETH Zürich. One and a half years later he graduated, and because he was not yet fed up with the mountain view (and because he liked the food) he decided to stay in Switzerland. Having figured that out, he decided to berate his EE roots, and start a PhD in network security at the Computer Science department.
When not reading papers or RFCs, Piet likes to attend (and occasionally coorganize) various European hacker gatherings or fool around with electronics or other technology.
What Every Security Professional Should Know About the Dark Web – Mischa Peters
Turn on the nightly news or your favorite TV drama and you're bound to hear mentions of a vast criminal underworld for drugs, sex, guns, and identity theft hidden in plain site – all you need is a computer or mobile device to get there – this is the dark web. But what is the dark web really?
While well known, fewer than 1% of internet users have visited the dark web and even among IT security professionals, only 1 in 7 have ever ventured to a dark web forum or site. This lack of direct experience helps explain why there is so much fear and misinformation being spread. But it also suggests that many in the security industry are missing out on a crucial source of information that could help them better protect their enterprise and better get inside the mind of a hacker.
In this talk, we hope to use our knowledge to help break apart fact from fiction and provide you with the basics you, as a security professional, will need to begin safely leveraging this growing intelligence resource to better protect your organization.
How three different generations use their passion for science and technology to inspire and empower youth – Jilles & Jurre Groenendijk
You can tell youth to stop watching TV, you can forbid them to play games you can even yell at them for using their mobile phones obsessively.
But what if you could inspire them to, instead of  watching TV, start creating the things they've seen on the television? And how cool would it be to create that awesome game other then just playing someone else's? And instead of getting hacked learn how to hack yourself and are able to protect yourself?
This talk will take you on a journey by the people that actually did it. Three generations. Three men (all named Jilles).  It will tell you how they got inspired and what they did to inspire others. And hopefully it will inspire you to inspire others as well.
Improving Open Source Security with Reproducible Builds –
Jelly & Raboof
A great security feature of Open Source software is that the community can audit the source code to catch foul play. However, how can you be sure the binary you downloaded indeed corresponds to the source code that was audited?
This talk will discuss various attack vectors on the build/distribution pipeline, and explain how the Reproducible Builds project improves security. Several Linux distributions are working on making their
entire pipeline reproducible. We will give an update of the current state of these projects for Arch and Debian.
Typo Squatting: What Could Possibly Go Wrong?
Have you ever wondered how a simple cyber attack would work in the wild?
And how effective such an attack would really be? For this presentation
we'll take a quick look into the wondrous world of typo squatting. This
includes an overview of how type squatting works in practice and what
the possible impact could be if an organisation is targeted in this manner.
About Ritger
Ritger has been working in the field of information security for the
last 13 years and is a member of hackerspace Hack42 in Arnhem, The
Netherlands.
The challenge of building an secure and safe digital environment in the healthcare or Security isn't just a tech issue, but much more – Jelena Milosevic
The importance of security and privacy, keeping the data safe in healthcare is huge. We also need to be aware, that the criminal can harm the patient in many different ways, for many different reasons, with the goal to harm them, but also doing it by accident, just simple because we did make everything digital, put and connect everything online, without thinking about the need to make it safe and secure.
We need the environment, with the organization that will make possible for infosec professionals to can do their job as best as possible.
With good communication, team work, and good agreements, we can make a stable base to build safe and secure environment in the healthcare
About Jelena Milosevic
Nurse/Independent Researcher/Speaker
Jelena Milosevic is a pediatrician and ICU nurse with a lot of experience, having worked at many different hospitals in the Netherlands since 1995, and before that having spent 10 years working in the ICU at the University Children's Hospital in Belgrade. Over the past three years Jelena has been active in the infosec community and has been applying her infosec knowledge to the healthcare world in order to help improve security for both patients and medical staff. Jelena is a member of the I Am The Cavalry group and a part of the Women in Cyber network.