Lectures
Keynotes vrijdag:

Edwin van Andel – CEO Zerocopter
A hackers view on public private partnerships
Everyone talks about P3 these days. Governments should work together with private companies to get things done. But what about cooperating with a community? With hackers for instance? Can it be done? If so, how? Or will hackers break the force as easy as their servers? Be prepared for a fun ride through the mind of a hacker, and the challenges in working with the law. And after 60 minutes, one can decide to hug a hacker, or shoot…
About Edwin van Andel
Edwin van Andel, better known as @Yafsec, was born on a late November day in the excellent wine year 1970 and immediately started pushing buttons from his crib. During his early years no device was safe for him, and his adolescence was described by his neighbors as a "very disastrous period", mainly because of his discovery of computers, modems and the hack-tic.
After working with different companies around the globe, he in 2003 started his own company called Yafsec, with the sole purpose of guiding companies and IT dealers through the dark woods of the ever evolving security forest. As of 2016 he joined Qbit Cyber Security and Zerocopter, where he's mostly working on publicly expanding their continuous security platform. In 2017 he became CEO of Zerocopter.
Elected winner of the Lightning talks at BruCON 2013, and organizer of the alternative NCSC conference "because no hackers were invited" #ALT-S, he is now a renowned speaker that will introduce you -in a humorous way- to the dangers, virtues and current state of affairs in the security landscape.
From a hacker's perspective, that is……
Eward Driehuis – CRO Securelink
Peter Joosten – Biotechnology: hacking into live
Biotechnology is the broad area of biology involving living systems and organisms to develop or make products, or "any technological application that uses biological systems, living organisms, or derivatives thereof, to make or modify products or processes for specific use". Other terms include synthetic biology, bio-engineering and now: biohacking.
What is biotechnology? What is DNA, RNA and epigenetics? What is CRISPR/cas9 and how can genetic modification change healthcare, agriculture, industry and even mankind?
About Peter Joosten:
Peter Joosten is a biohacker. His goal is to become a superhuman by doing personal experiments with new technology and weird habits. He is a TEDx speaker and consultant at various companies and institutions. In his popular podcast show Biohacking Impact (Dutch technology top 10) he interviews various experts about biohacking and the impact of technology on mankind. He is the curator of the platform Superhuman Talks where he writes and interviews experts about the coming era of upgraded humans. He wrote the (Dutch) book 'Biohacking' about human enhancement and its implication on organizations, education and healthcare.
Brenno de Winter
Keynote Zaterdag – Daniël Verlaan & Joost Schellevis
Als je met een journalist praat, wordt het dan altijd opgenomen? En wat doet een journalist als je anoniem een datalek meldt? Joost Schellevis (NOS) en Daniël Verlaan (RTL Nieuws) werken nauw samen met hackers om nieuwsverhalen te maken. Op Hacker Hotel vertellen zij welke rol hackers in de journalistiek spelen, hoe journalisten te werk gaan en hoe hackers met journalisten (anoniem) kunnen samenwerken om belangrijke informatie in de publiciteit te krijgen.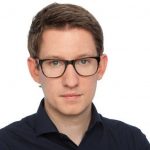 Joost Schellevis (1989) maakt voor de NOS verhalen over technologie, met name over hacking, privacy en aftappen. Eerder werkte hij voor technologiewebsite Tweakers en als freelance ict-journalist. Ook maakt hij een podcast over technologie, Met Nerds Om Tafel, en maakt hij de nieuwsbrief Cybernieuwtjes over hacken en privacy.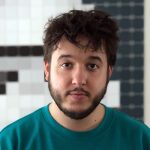 Daniël Verlaan (1989) werkt bij RTL nieuws en doet onderzoek naar de duistere kant van het internet. Hij maakt verhalen over onder andere hackers, cybercrime en het dark web. Hij is ook auteur van Laat Je Niet Hack Maken, een gratis online handleiding om jezelf te beschermen tegen hackers. Eerder werkte hij als freelance techjournalist voor verschillende media.
Opening – Dimitri "Hobbybob" Modderman
Yet another edition of Hackerhotel. During this talk Dimitri will welcome you all.
Want to see last years opening ?
Check it out HERE.
Dimitri is a laser enthousiast building his own lasercutters, laserprojectors and is chairman of the Bitlair hackerspace in Amersfoort. Since 1991 he has organised LAN parties and in 2013 he was Head of LOC (Light Operations Center) at the dutch hackerfestival OHM2013. In 2015,2016 and 2018 Dimitri organised Hackerhotel with an average number of around 100-110 visitors.
What Every Security Professional Should Know About the Dark Web – Mischa Peters
Turn on the nightly news or your favorite TV drama and you're bound to hear mentions of a vast criminal underworld for drugs, sex, guns, and identity theft hidden in plain site – all you need is a computer or mobile device to get there – this is the dark web. But what is the dark web really?
While well known, fewer than 1% of internet users have visited the dark web and even among IT security professionals, only 1 in 7 have ever ventured to a dark web forum or site. This lack of direct experience helps explain why there is so much fear and misinformation being spread. But it also suggests that many in the security industry are missing out on a crucial source of information that could help them better protect their enterprise and better get inside the mind of a hacker.
In this talk, we hope to use our knowledge to help break apart fact from fiction and provide you with the basics you, as a security professional, will need to begin safely leveraging this growing intelligence resource to better protect your organization.
How three different generations use their passion for science and technology to inspire and empower youth – Jilles & Jurre Groenendijk
You can tell youth to stop watching TV, you can forbid them to play games you can even yell at them for using their mobile phones obsessively.
But what if you could inspire them to, instead of  watching TV, start creating the things they've seen on the television? And how cool would it be to create that awesome game other then just playing someone else's? And instead of getting hacked learn how to hack yourself and are able to protect yourself?
This talk will take you on a journey by the people that actually did it. Three generations. Three men (all named Jilles).  It will tell you how they got inspired and what they did to inspire others. And hopefully it will inspire you to inspire others as well.
Improving Open Source Security with Reproducible Builds –
Jelly & Raboof
A great security feature of Open Source software is that the community can audit the source code to catch foul play. However, how can you be sure the binary you downloaded indeed corresponds to the source code that was audited?
This talk will discuss various attack vectors on the build/distribution pipeline, and explain how the Reproducible Builds project improves security. Several Linux distributions are working on making their
entire pipeline reproducible. We will give an update of the current state of these projects for Arch and Debian.
Why are we so busy ?
For this presentation we look at a simple but very fundamental question: why are you so busy? Are you wondering what happened in the last 30 years which caused such a shift in the amount of work we do on a daily basis? And how you can improve your coping skills so you can spend more time on the things that really matter? If so, this presentation is for you! We'll dive deeper into how we got here, and -more importantly- how we can make everything a little better for ourselves.
About Ritger
Ritger has been working in the field of information security for the
last 13 years and is a member of hackerspace Hack42 in Arnhem, The
Netherlands.
The Caminostones art project – or how to build a website starting from scratch
How do you start developing a big interactive art project using the Web, QR codes, GPS and databases as an artist? Without knowing anything about coding and making an advanced website? So an extended and interesting journey started. In which I had the opportunity, not only to learn how to
code, but also to meet with some amazing people, among them members of our Hackerspace TDvenlo.
Caminostones is an art project in which technology forms a big part. It is an ongoing art project with miniature painted stones, traveling from international trails.  Starting from there, they are free to travel the world. Their stories waiting to be discovered by those who are open to it (through QR-codes and labels).
I'm here to talk to you about this project and a remarkable journey that started 3.5 years ago. Especially learning the technical side of it as a visual artist. On April 1st, I will lay out my fourth Caminostones Art project. This time between Maastricht (NL) and Santiago (SP). This route consists of 101 miniatures laid out on foot across a distance of 2500 km.
About Andrea Haandrikman-Schraets
Visual artist/ founder of Caminostones/ programmer/ miniature adventurer.
Over the past years her art developed towards into a more experimental and border-crossing phase. Working on projects like the Northern light and the Caminostones project.
How to run a hackerspace for young hackers
Hackerspace TDvenlo has memberships for kids of 9 years and older. Here they learn the basics about soldering, electronics, programming, controlling LED strips and robotics. TDvenlo originally started with this in the 1960s and has been running ever since. When we talk with other hackerspaces we hear that they also show interest in starting a group for young hackers. Or at least want to hear our experiences with running this group. What kind of curriculum works? How to structure the evenings? How is interaction between young and experienced hacker going? How do you keep them entertained?
We will talk about all the above topics and also tell something about how we got here and what plans we have for the future. Hackerspace TDvenlo started in the '60s as a club of the technical department in a community building. Soon the people realized that the best way to get new people is "To get 'm while they're young." In the 00's the internet was becoming commonplace and interest in electronics waned. This resulted in some quiet years around the early '10s. One year after OHM2013 we changed into Hackerspace TDvenlo. Because we had a lot of older hackers and not so many kids hacking. Fortunately a lot of educational electronics emerged in the past years and we had the experience to jumpstart a new group. In 2016 we successfully started a new youth group with around 11 kids which runs splendidly.
About the Marc and Jelle
Marc and Jelle from Hackerspace TDvenlo will present this talk. Marc started at the TD in Venlo on his 9th and has been a member ever since. Outside the hackerspace Marc has a BSc degree in Electrical Engineering and is currently pursuing his MSc. in the field of Electrical Energy Systems. Apart from that, he is active as a swimming teacher for over 10 years. This gives him quite some experience in didactics. Jelle learned hacking in all kinds of ways at the boy scouts from an early age. He has studied electronics and messed around with free software since 1996. He knew about the TD since the late '00s but was busy elsewhere. After visiting OHM2013 he knew that the TD was the place in Venlo to hack with friends. Currently he guides the young hackers with programming and advanced electronics.
From Proof of concepts to working Solutions – Dustin Snijders


Dustin Snijders has been working with KPN ICT Consulting (and all its predecessors) for the past 10 years. Started as an infrastructure architect / consultant with a specialization datacenter and server virtualization technology.
More than four years ago, he was asked to contribute to the choice of a new IoT network to be built. The choice fell on LoRaWAN and the construction of this IoT network was started as an extension to KPN's service.
 He has contributed to quite a few interesting Proof of Concepts. From sensors for the underground water network, the tracking of free-running dogs to the registration of walkers in the dunes. All these solutions combined with centralized back-end and communication via LoRaWAN. Most probably the imagination speaks of the detection system developed by him with which the Dutch army is now practicing. During his talk he will tell, preferably in an interactive way, about the experiences he has gained lately. If after this, there is still enough time, he (possibly together with his colleague) still wants to elaborate on the movement towards 5G and more topical: the use of LTE-M as a complement next to LoRaWAN. If this does not work then that is not a problem because there is enough time during the weekend to discuss things with each other. Dustin will also be present for a large part of the time as a maker.
 He operates various hobbies that fit perfectly into the stage, including 3D printing, Arduino, (Radio) electronics, modeling (drones) and he is licensed radio amateur. It is his plan, if everything goes according to the  plan, to show some aspects of radio amateurism during the Hacker Hotel. For example, he wants to try to receive the new geostationary amateur satellite Es'hail 2 or even make a connection via it. This satelite will then be operational just for a month and can be freely used by radio amateurs over a large part of the world. https://amsat-uk.org/satellites/geosynchronous/eshail-2/

The challenge of building an secure and safe digital environment in the healthcare or Security isn't just a tech issue, but much more – Jelena Milosevic
The importance of security and privacy, keeping the data safe in healthcare is huge. We also need to be aware, that the criminal can harm the patient in many different ways, for many different reasons, with the goal to harm them, but also doing it by accident, just simple because we did make everything digital, put and connect everything online, without thinking about the need to make it safe and secure.
We need the environment, with the organization that will make possible for infosec professionals to can do their job as best as possible.
With good communication, team work, and good agreements, we can make a stable base to build safe and secure environment in the healthcare
About Jelena Milosevic
Nurse/Independent Researcher/Speaker
Jelena Milosevic is a pediatrician and ICU nurse with a lot of experience, having worked at many different hospitals in the Netherlands since 1995, and before that having spent 10 years working in the ICU at the University Children's Hospital in Belgrade. Over the past three years Jelena has been active in the infosec community and has been applying her infosec knowledge to the healthcare world in order to help improve security for both patients and medical staff. Jelena is a member of the I Am The Cavalry group and a part of the Women in Cyber network.