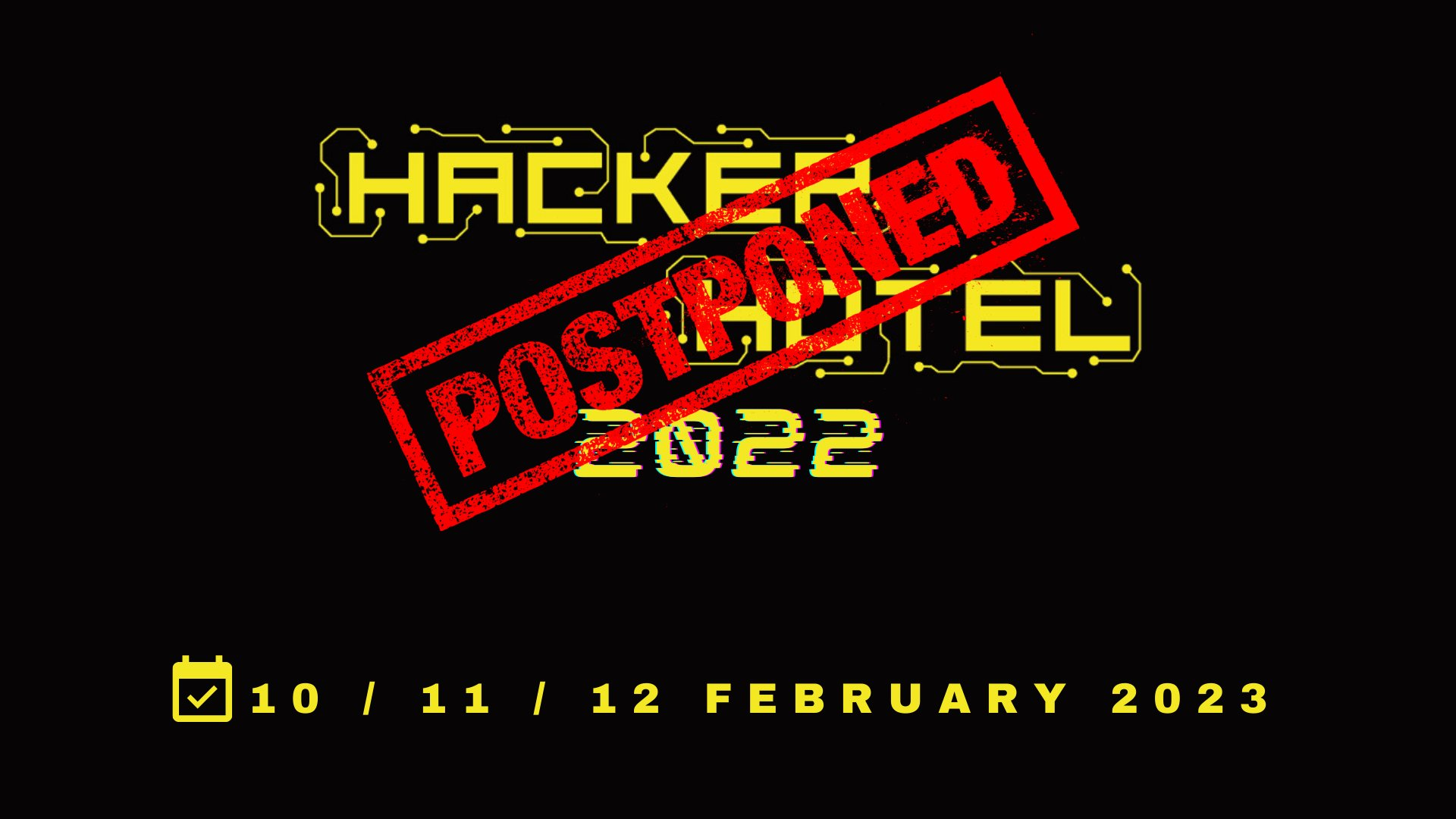 Unfortunately we had to postpone Hackerhotel 2022 due to COVID-19. There are too many uncertainties, restaurants and bars are closed and it is uncertain when they can fully open. Since Hackerhotel relies heavily on the bar we had to postpone to a time where we can hopefully enjoy the bar the fullest, read all night/early morning 😉
The new date is 10-12 february 2023.
All bought and paid tickets stay valid.
A big thanks to all people who roll their tickets forward, we look forward seeing you again in 2023.
Also a big thanks to *ALL* sponsors who decided to all stay on board. Much appreciated!
Reimbursement conditions:
Ofcourse a reimbursement will be possible as it is *your* money, but we won't issue vouchers or other means to reclaim your room for next edition. Reimbursing costs us money and buying the same ticket again costs us again in Mollie payments (some orders paid by credit card have cost us 35 euros!). So if you want a reimbursement please contact us. After your reimbursement has been processed your room will then be sold when the webshop reopens (probably end of Spring/Beginning of Summer)  if you manage to grab it, that is awesome, if you don't we can't unfortunately help you. Since Hackerhotel has been completely sold out no day tickets will be on sale! So please consider a reimbursement wisely as we don't want to disappoint people.